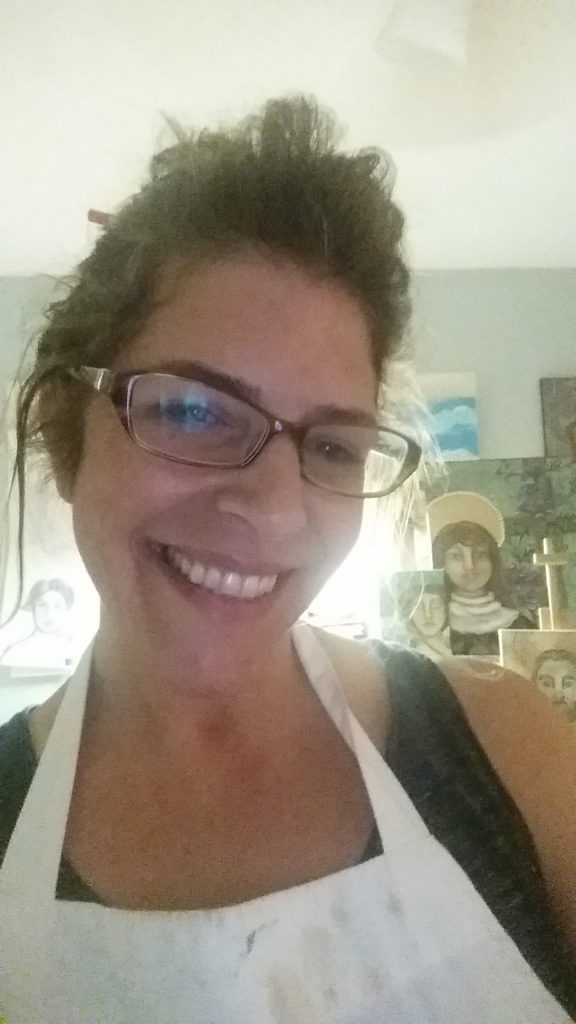 Continued Call to Conversion…
In 2014, God lead me down a different path with my artwork.  I felt a calling to paint the Saints, and as usual, I went kicking and screaming! After 6 months, which is the same amount of time it took for me to say "yes" to exploring the Catholic Church, I attempted to create a portrait of my first Saint, Mary, Mother of God.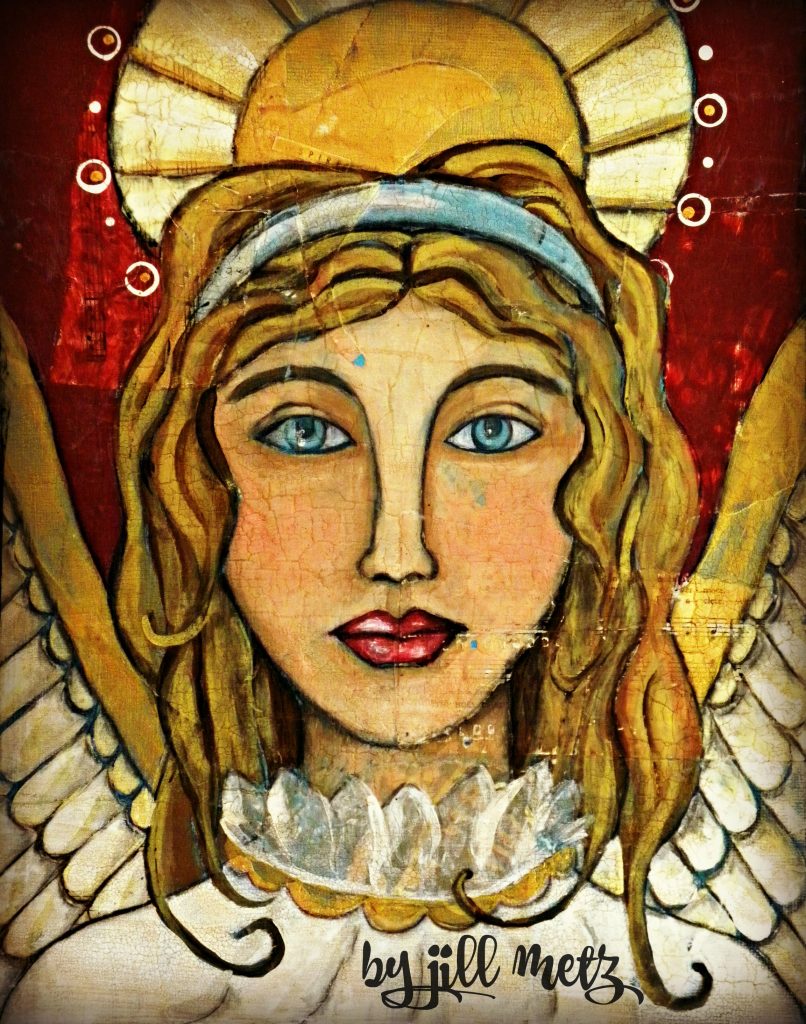 Yet, during the painting process I knew that it wasn't Mary coming through and by the end of the painting the only name I could hear was Lucy. Not knowing anything about St. Lucy, I did a ton of research and got to know her more. One thing I learned was that she was the Patron Saint of eye ailments and it made sense that she came though in the painting when you see her eyes.
Just a few weeks after finishing my first Saint portrait, I experienced an issue in my right eye which caused a large black spot in my vision.  This made it very difficult to read, write, and paint. After visiting my  Optometrist and then being referred to a Ophthalmologists, no one could diagnose the cause but determined the only means of treatment was to have monthly steroid shots in my right eye (really, don't know the cause, but let's shoot a needle in her eye…that should do the trick!) With my first treatment scheduled, I was told to go home and look at a grid daily to determine any change. I was afraid, the whole stick a needle thing, but yet I had this profound peace. Strange to have peace when you are facing the loss of sight but it dawned on me, after my first doctor visit, that God had sent me Saint Lucy in that painting just a few weeks earlier. I prayed for her intercession and asked close family and friends to do the same. I just knew Saint Lucy was with me and I had confidence in her.
A few days, after my first appointment for treatment was scheduled, I woke up and looked at the grid the doctors had given me. To my surprise, the black shape that I was used to seeing had changed. It had shrunk in size! The next day, it shrunk even more and by the third day, that big black blob had been transformed into the shape of a small and perfect heart. A heart!! The shape of the heart stayed for a while, growing smaller and smaller until it was gone. I never made it to my first treatment…God had healed me!
I still continue to paint the Saints in this same fashion, allowing God to bring forth the Saint He wants me to know. Rarely am I aware of who I'm painting until the painting is complete. This allows God total control. This allows me to be more open to how God is working in my life and helps me to surrender everything to Him.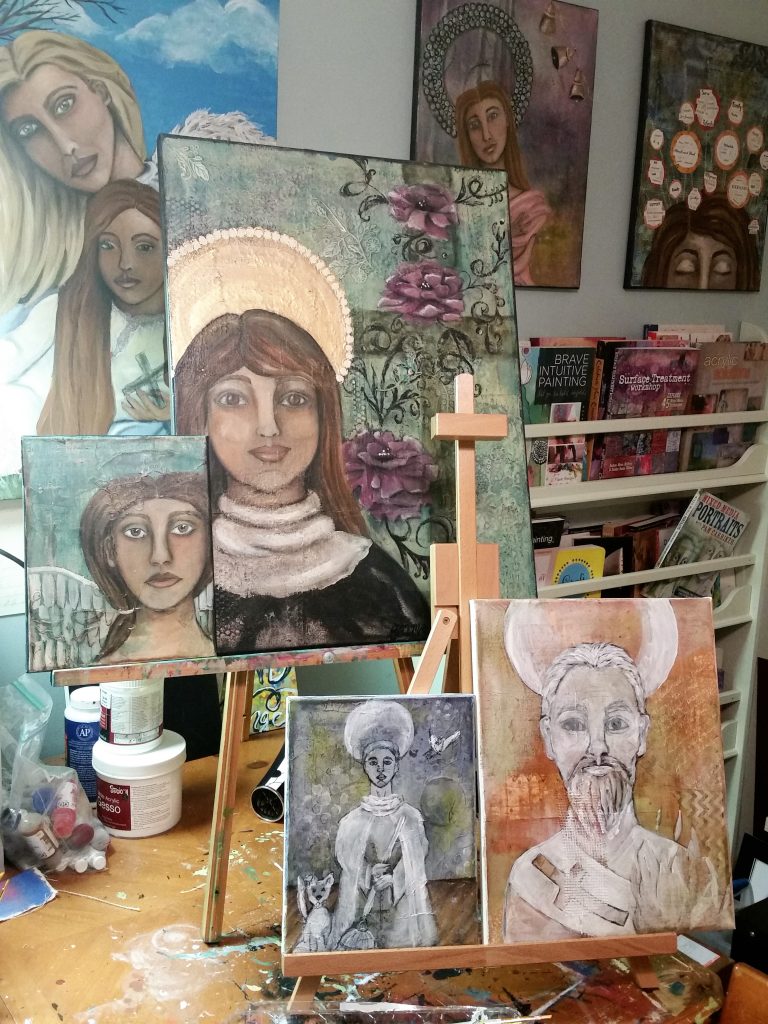 Want to hear more about my conversion story to Catholicism and my painting process? Listen to my Faith in Action podcast on Catholic Radio Indy.